Director, Maxillofacial Prosthetic Service (Seattle, WA)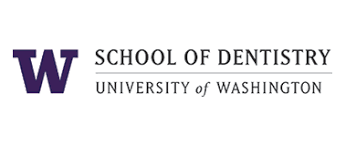 Professor, Associate Professor or Assistant Professor, tenure or tenure-track Restorative Dentistry – Director, Maxillofacial Prosthetic Service
The Department of Restorative Dentistry, University of Washington School of Dentistry (UW-SOD) is seeking a candidate for Director of Maxillofacial Prosthetic Service. This is a full-time tenure or tenure-track position with appointment at the rank of assistant, associate professor or professor, depending on qualifications. The successful candidate will be working with a multidisciplinary team throughout UW Medicine in the management of complex maxillofacial oncological and trauma patients serving Washington state and the surrounding Washington, Wyoming, Alaska, Montana and Idaho region. This is a 12-month active service period full-time position that is open until filled, with an anticipated start date of February 1, 2021.

The University of Washington faculty engage in teaching, research and service. The Director of Maxillofacial Prosthetic Service will be responsible for treating maxillofacial patients at the UW-SOD, teaching American Dental Association Commission on Dental Accreditation (ADA CODA) mandated didactic and clinical courses to pre-doctoral and graduate students in Maxillofacial Prosthetics. The ADA CODA mandated courses for the Graduate Prosthodontic program include lecturing on Maxillofacial Prosthetic concepts and treatment, literature reviews, and participation in treatment planning seminars. The individual will also be responsible for conducting original research and mentoring graduate students in research in the Master's degree program.

The University of Washington Graduate Prosthodontics program is an ADA CODA accredited 3-year graduate training program. The program includes instruction in Fixed Prosthodontics, Removable Prosthodontics, Implant Prosthodontics and Maxillofacial Prosthetics. Students completing the program are awarded a Certificate in Prosthodontics and a Master of Science in Dentistry. Graduates of the Master of Science in Dentistry degree (MSD) require planning, executing and defending an acceptable research project in addition to attending didactic and clinical prosthodontic training.

Qualifications
Minimum requirements include a DDS/DMD degree or foreign equivalent, a certificate in Prosthodontics and a fellowship in Maxillofacial Prosthodontics from a program accredited by the ADA CODA or the Commission on Dental Accreditation of Canada (CDAC), and eligibility or certification by the American Board of Prosthodontics. Eligibility for Washington State Dental Licensure is also required.

Application Instructions
Applications, including a letter of interest, CV, names, e-mails, and addresses of three (3) references are to be submitted through Interfolio, the university's faculty recruitment tool. Screening of applications will begin immediately.

The University of Washington is using Interfolio's Faculty Search to conduct this search. Please apply at:
http://apply.interfolio.com/79793



University Washington
University of Washington is an affirmative action and equal opportunity employer. All qualified applicants will receive consideration for employment without regard to race, color, creed, religion, national origin, sex, sexual orientation, marital status, pregnancy, genetic information, gender identity or expression, age, disability, or protected veteran status.

The University of Washington is committed to building diversity among its faculty, librarian, staff, and student communities, and articulates that commitment in the UW Diversity Blueprint (http://www.washington.edu/diversity/diversity-blueprint/). Additionally, the University's Faculty Code recognizes faculty efforts in research, teaching and/or service that address diversity and equal opportunity as important contributions to a faculty member's academic profile and responsibilities
(https://www.washington.edu/admin/rules/policies/FCG/FCCH24.html#2432).
Contact