The Andrew J. Ackerman Memorial Award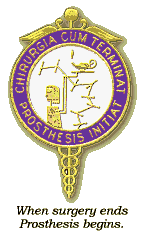 This award was established to commemorate the monumental contributions of Dr. Andrew Ackerman of New York City. Dr. Ackerman died in June of 1960 when he was President-Elect of the Academy. The award was established to be bestowed upon a member of the Academy who the Board of Directors considered to have made significant contributions to the advancement of this special area of practice. The first recipient of the award was Dr. Ackerman himself. The award was given posthumously to his wife at the Academy's Ninth Annual Meeting which was held in Philadelphia in October of 1961.

The Ackerman Award is not given annually, but only when the Awards Committee determines that an individual has distinguished oneself at a level that merits special recognition.