Maxillofacial Prosthodontist - University of Michigan School of Dentistry (Ann Arbor, MI)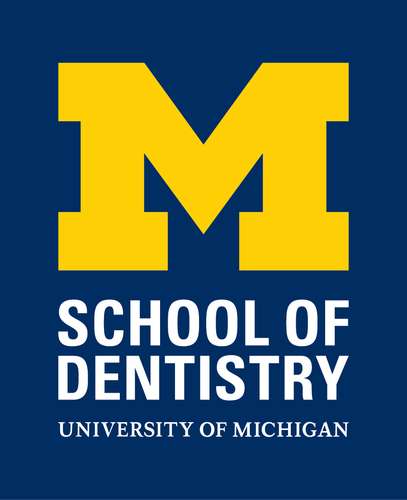 State/Province: Ann Arbor, Michigan
Position: Maxillofacial Prosthodontist
Deadline: May 1, 2020
Posted: February 4, 2020
Job Description / Duties
Department of Oral & Maxillofacial Surgery/Hospital Dentistry
Full-Time Clinical Track Faculty Position – Maxillofacial Prosthodontist

The University of Michigan School of Dentistry invites qualified applications and nominations for a full-time faculty position at the Clinical Assistant/Clinical Associate level, commensurate with credentials.

The University of Michigan Department of Oral & Maxillofacial Surgery/Hospital Dentistry is recruiting a Maxillofacial Prosthodontist. The position requires involvement in the treatment of medically compromised patients in the Oral and Maxillofacial Surgery/Hospital Dentistry clinics and operating rooms. The successful candidate must possess a strong commitment to predoctoral and postdoctoral education, clinical care and research. The Maxillofacial Prosthodontist will be an integral member of multidisciplinary teams engaged in rehabilitation of patients with unique craniofacial conditions, both congenital and acquired. A key component of the position will be involvement with clinical training, in all aspects of prosthodontics, of residents in graduate prosthodontics and the general practice residency. Opportunities and resources are available to support research productivity.

With many of its Colleges, Schools, Departments and Hospital having top ten national rankings, the University of Michigan provides an environment for interdisciplinary collaboration and faculty development that few places can match. This is an excellent place to build a career.
Qualifications / Required Skills
Candidates must have a DDS/DMD degree, be eligible to practice dentistry in the State of Michigan, and have com-pleted an ADA-accredited postgraduate training program in prosthodontics. A fellowship in maxillofacial prosthetics is required, with the candidate being eligible for board certification. Candidates should have a strong interest in teaching and patient care. Research experience is valuable. A State of Michigan license is required; however, a Clinical Aca-demic Limited License may be available for qualified candidates. Candidates must be eligible to work in the USA. Fac-ulty practice opportunities are available. Salary and rank will be commensurate with experience and training.
Additional Information
Further information may be obtained by visiting the department website: https://dent.umich.edu/about/oral-and-maxillofacial-surgery-hospital-dentistry and https://medicine.umich.edu/dept/surgery/surgical-specialties/oral-maxillofacial-surgery-hospital-dentistry.

The University of Michigan recognizes and values contributions to diversity, equity and inclusion (https://diversity.umich.edu). We encourage applicants to comment in their cover letter and/or their statements on how their experience and leadership have contributed to enhancing diversity, equity and inclusiveness or their potential to make contributions in this area.

The University of Michigan conducts background checks on all job candidates upon acceptance of a contingent offer and may use a third-party administrator to conduct background checks. Background checks will be performed in compliance with the Fair Credit Reporting Act.

The University of Michigan is an Equal Employment Opportunity/Affirmative Action Employer.
Contact Information
Questions regarding the position description should be directed to the search committee chair, Stephanie Munz, Dr Walter H Swartz Professor of Integrated Special Care Dentistry and Clinical Associate Professor of Dentistry, at smmunz@med.umich.edu. For questions regarding the application or search process, please contact Stephanie Collins at scollin@umich.edu.

Applicants should submit electronically, a cover letter, curriculum vitae, a two to three page descriptive research plan, and contact details for three professional references using our secure website: http://facultyrecruiting.dent.umich.edu/. Applications will be accepted and evaluated until the position is filled.
Contact
The University of Michigan School of Dentistry
Ann Arbor, MI